For more than 90 years, ABC Box Co. has provided dramatic savings for its customers. Many local companies have benefited from reevaluating their packaging and shipping operations and utilizing our services. Additionally, we have helped countless homeowners get just the right size and number of boxes for their moving needs.
With delivery available — often within 24 to 48 hours — and a factory warehouse that stocks millions of boxes in more than 3,000 sizes, we can meet ANY requirement. And we guarantee substantial savings!
ABC Box Co. and the Environment
When we opened for business in 1936, we unknowingly started working on a solution to one of the biggest problems of modern times — the pollution of the environment – by finding use for perfectly good boxes which would otherwise be discarded.
"Why Use ABC Box Co.?"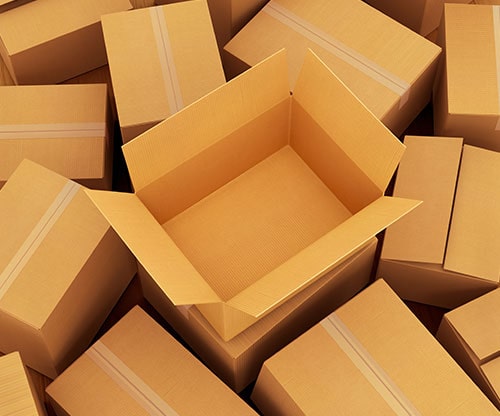 Convenience — Located in central Maryland, ABC Box Co. is just minutes away from your business!
Responsiveness — Our 80,000 square feet of factory discount warehouse space allows us to inventory millions of boxes in thousands of sizes. Our large inventory allows us to liquidate large quantities of high quality factory overstock cartons. We can fill an order in a snap — NO WAITING!
Low Cost — High quality cartons purchased from ABC are often factory overstock, misprinted or once-used. We buy job lots at low cost and pass on the savings to you. Our boxes are ideal for intra-company shipping!
High Quality — ABC Box's cartons are widely used by professionals in every industry without failure. Our new and re-used boxes are guaranteed strong, clean and ready to use. The quality of our boxes is monitored very closely, such that we expect our boxes to be as sturdy and strong as if they were brand new. ABC boxes will meet the size requirements of parcel post, UPS, Federal Express and the U.S. Postal Service.
Convenient Delivery — Your supply of ABC boxes will be delivered within a day or two of our receipt of your purchase order number. Our new and once-used boxes are neatly stacked on skids, delivered to your desired location(s).